| | |
| --- | --- |
| Posted by MYR on March 29, 2011 at 11:06 PM | |
Source: Oriental Daily, [Images: Sina Ent, QQ Ent]
Translated by: aZnangel @ http://asianuniverse.net/forums/
Michelle Ye overworked, falls to the ground during film promotion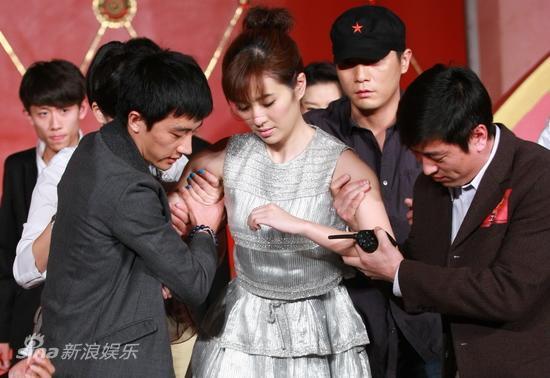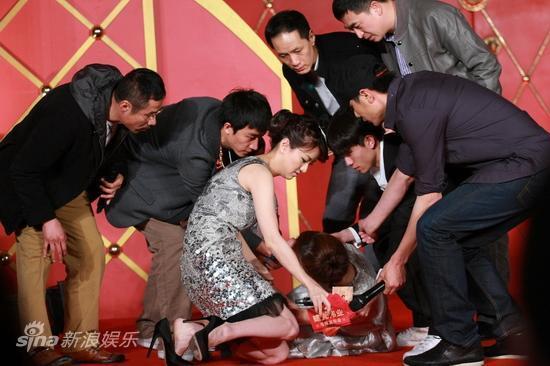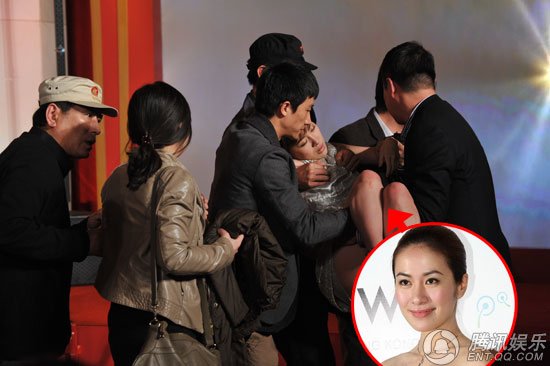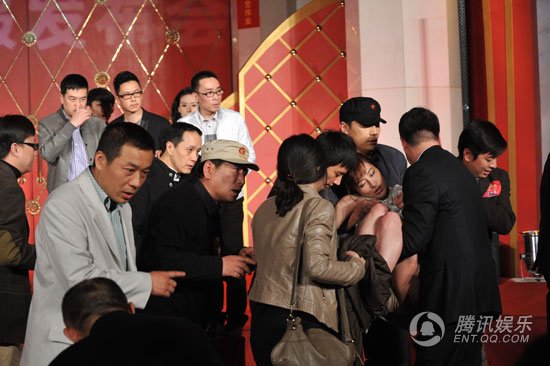 YesterdayMichelle Ye arrived in Beijing to attend a promotional event for hernew film. When she was on stage, she suddenly collapsed to the ground.The people that stood next to her quickly helped her go backstage.White lips were seen on Michelle, after resting a bit, she felt betterand said the reason was because of extreme fatigue.
In Beijingyesterday, Michelle attended the poster announcement ceremony for hernew film. On stage, a sudden crashing sound was heard as Michelle fallsto the ground. The other artists surrounded her to help her up. Liu Yeand Xuan Huang picked her up and brought her backstage. At the time,Michelle was still conscious, she opened her eyes, shook her head andwaved her hands, but her lips were white. Her whole body lackedstrength and was unable to remain standing.
It was understoodthat Michelle is currently on a diet to lose weight. That day she didnot have lunch and because of low blood sugar levels, she collapsed.Her manager said she was rushing in Hong Kong to shoot a film andoverworked herself. She is currently doing fine.
After sometime to rest, Michelle accepted a phone interview, she said: "I alreadywent to see the doctor. He said I'm excessively fatigue, and need totake a good rest. Because in the last year I filmed 10 movies andseries. Also, I have been actively promoting for Hi, Fidelity." Known as the 'steal soul', Michelle joked she faints when she's relaxed: "When shooting Mainland series Steal Soul,I am often out in the sun, rain or snow and I'm still fine, so the crewcalled me the steal soul. Unexpectedly once I relax a bit, I faint."