| | |
| --- | --- |
| Posted by MYR on April 7, 2009 at 9:40 AM | |
07 Apr 2009 - 'The Sniper' premier; Michelle Ye absent due to filming of new movie
'The Sniper' premier; Michelle Ye absent due to filming of new movie
Source: Sina Entertainment
7th Apr 2009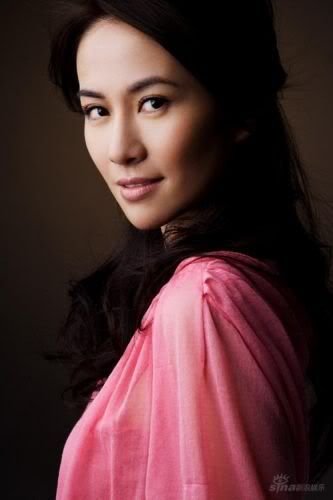 Police-bandit movie 'The Sniper' directed by Dante Lam and casting Richie Ren, Huang Xiao Ming, Edison Chen and Michelle Ye will be premiering on Apr 5th. However, female lead Michelle Ye was absent as she was busy filming her new movie.
Ever since 'The Sniper' was first exposed during Hong Kong Film Festival, media was especially focused on the progress of this movie. Be it Huang Xiao Ming, Richie Ren, Edison Chen whose sniper portrayal was dominant, or Michele Ye's warm portrayal of Richie's wife, this film definitely leaves a deep impact on the audience. Dante Lam who is famous for his fire weapons movie has plotted the movie to be even more thrilling, especially on the breaths and attack, a very refreshing tactic creating a thrilling atmosphere.
Besides the thrilling plot, the love relationship is also interesting. Richie Rena and Michelle Ye will be playing a couple for the first time, however they are both very compatible. Becoming the feminine attention in the male dominated movie, Michelle Ye's warmth and gentleness is no less impressive than the actors' dominance, also the reason she becomes Dante Lam's choice once again to be the female lead in his movie. 'The Sniper' is the second time Michelle Ye works with Dante Lam, their first collaboration was back in 2006 in 'Undercover Hidden Dragon' as Sister Hang.
It is said 'The Sniper' will be officially released in Hong Kong on 9th April, although failing to air in Mainland, but it got the support from other area within the Southeast Asia region, and is currently confirmed to be aired in Germany, France, England, etc other countries outside the region.