| | |
| --- | --- |
| Posted by MYR on December 16, 2008 at 10:24 AM | |
16 Dec 2008 - Michelle appears in elegance; 'Lady Cop Papa Crook' anticipated
Michelle appears in elegance; 'Lady Cop Papa Crook' anticipated
Source: Sina Entertainment
16th Dec 2008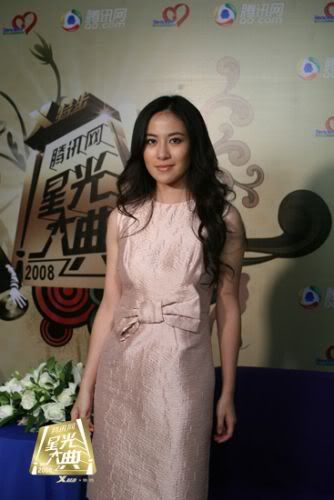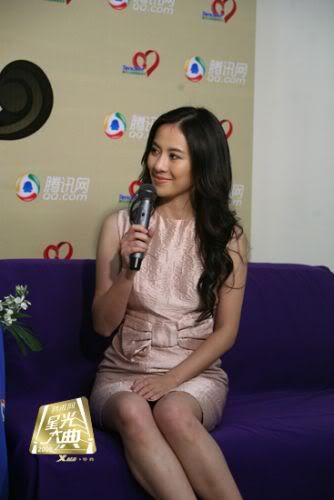 Female star Michelle Ye who has been busy filming Johnny To's new movie was in Beijing on 15th for some event, that night saw Zhang Zi Yi, Leon Lai, Eason Chan, Michelle Ye, Ah Sa, Yumiko Cheng, Zhang Jun Ning, Chen Ming, Shu Chang, SJ-M, etc actors, local or international coming together.
Striding down the red carpet becomes the highlight of the event where the men were handsome, while the women were elegant. New talent of movie industry Michelle Ye appeared, causing quite an excitement stir among the crowd. Appearing in a fur coat, she appeared elegant, her warm smile was well appreciated by her big crowd of fans who kept screaming her name, becoming undoubtedly among the most popular stars in presence.
'Lady Cop Papa Crook' casting Michelle Ye with Eason Chan and Sammi Cheng becomes the focus point of the night. It was disclosed that the movie will hit the screens on Christmas eve. Unlike lots of movies which cashes with release slot adjustment for lunar new year, 'LCPC' was confirmed to be a Christmas movie. Michelle plays pregnant wife of mafia boss for the first time, Eason plays solemn mafia boss for the first time, while Sammi Cheng plays police officer and this is her first work since her return to the industry with golden collaboration of Alan Mak and Felix Chong, all these make 'LCPC' very much anticipated. Recently, Eason Chan, Michelle Ye and Sammi Cheng are busy with promotion activities, while Michelle Ye is again acting in Johnny To's new movie, her movie career seems even more stable than ever.