26 Jan 2008 - Airplane Facsimile
Title: Airplane Facsimile
Posted On: 26th Jan 2008, 13:59:24
Original Post: http://blog.sina.com.cn/s/blog_5053f85101008bn9.html
--------------------------------------------------------------------------------
Airplane Facsimile
Tag: Michelle Ye; Random Chat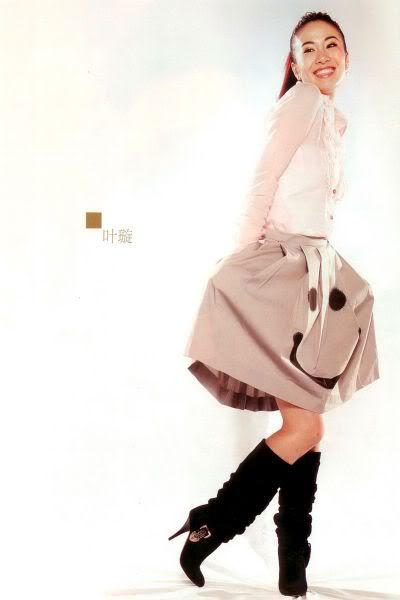 Attaching two magazine photo shoots I did this New Year for everyone
Due to work, I often am in Hong Kong today, and yet turn up in Beijing tomorrow, and the day after attending some functions at some other locations. Undoubtedly, airplanes help me get to my destinations most efficiently, but I don't know why I just can't seem to love it (flying)? When I chat with my friends, we often call airplane as a human 'facsimile'. You see, it is so much like packaging a human into a bird cage and being faxed over. Taking the airplane is not really my choice, had the schedule of my work allowed, I would take the train instead. It is only every time when I take the train that I can feel the vacation 'mood', sightseeing aside, it is too more comfortable to read documents on laptop. Nevertheless, my work schedule still prefers to 'fax' me, thus I can only accept it.
If transportation is a little frustrating to me, looking for local food instead is no big deal to me. Because I will usually just ask my assistant or driver to help me buy a meat bun! Haha, don't be too surprised, don't think its because I'm busy that I simply settle for any food. Because, in actual fact I love eating meat but. Right, that meat bun which you can get on almost every street! It's not that I have no (quality) requirement for food, it's just through my belief of not having any discrimination attitude, that I discovered the fact that meat buns is actually quite delicious! I can't remember when this liking of mine began. Unexpectedly, as days passed, my assistant's taste favors towards buns as well, and came to me, praising highly of the tasty buns, and began buying them to for herself now!
A little weird, most people hate the hassle of traveling far, it's a bother to them, but I instead like this kind of traveling for work life.