26 Jan 2008 - Guk slices abalone to feed Michelle Ye
Guk slices abalone to feed Michelle Ye
Source: Apple Daily
26th Jan 2008
Guk Dak Chiu actually has his way with girls. The day before last, Guk with rumor queen Michelle Ye went to Wan Chai to attend a promotion activity by i-cable, they went together to the nearby abalone specialist Tou Yun Restaurant for the shooting. On the way there, Guk was smoking away while chatting with Michelle, they were chatting and laughing away, Michelle was even laughing away merrily at him non-stop.
At the restaurant, Michelle and Guk took their positions while the restaurant manager served a variety of abalone. Michelle was very amazed at the sight of an exceptionally large abalone, and even brought it to the side of her head, pouted her mouth and made a face with it. The restaurant manager was initially sitting in between Michelle and Guk, explaining the various types of abalone to them, but when the manager walked aside later, Guk immediately took the opportunity to sit right next to Michelle, while Michelle also got up to take off her coat to reveal her short-sleeve top.
Usually escorted by male assistant
It wasn't before long when the cooked abalones were served. The big sized Guk unexpectedly has a delicate heart, and sliced the abalone thinly for Michelle to enjoy. Michelle was laughing non-stop with Guk by her side, both of them seemed to take their work as entertainment, eating while laughing away, they were extremely happy, it was only two hours later when they left together.
Although Guk did not give Michelle a lift, but Michelle had her male assistant as escort, they walked towards her Benz sports car she bought three years ago, and headed straight back to her residence at The Waterfront, where her assistant later left. When Michelle bought her car and moved to The Waterfront, it was exactly the time when she was rumored with Shell King, Chan Kwok Kiong, when she had the 'Shell', she got to change car and house, her fame was at peak, becoming the hottest chat topic.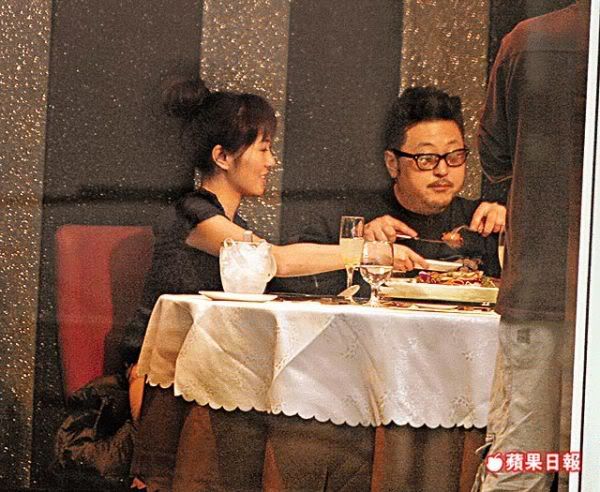 The big sized yet delicate Guk, sliced the abalone thinly for Michelle to enjoy, causing her to laugh non-stop.
Rumor-queen Michelle Ye electrifying Guk, Guk was undoubtedly dazed.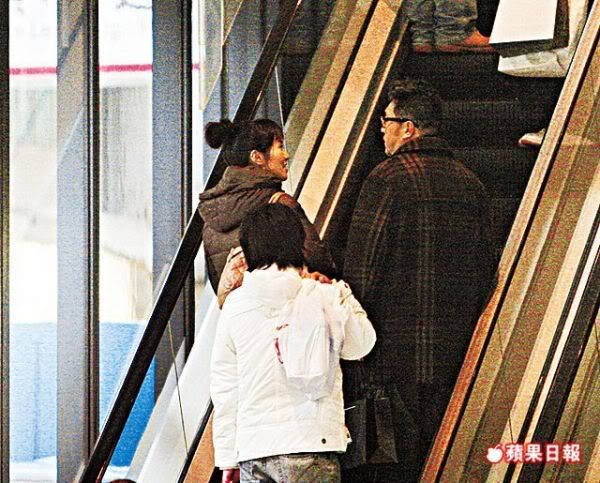 Guk and Michelle Ye at the escalator towards the restaurant, they chatted happily all the way.
--------------------------------------------------------------------------------
Michelle Ye wins big in food show
Source: East Daily
26th Jan 2008
Rumor-consistent Michelle Ye was present in a food show as a guest with her previously rumored boyfriend, Guk Dak Chiu. They were shooting in a restaurant at Wan Chai, where Michelle tasted a pair of abalone and several other scrumptious dishes. Michelle lost her deportment before the tasty dishes, and ate excitedly with no end, while Guk Dak Chiu by her side was talking more than eating. The two filmed for nearly two hours before the work ended where Michelle Ye was escorted by her boyfriend to the nearby parking lot to leave in her personal car.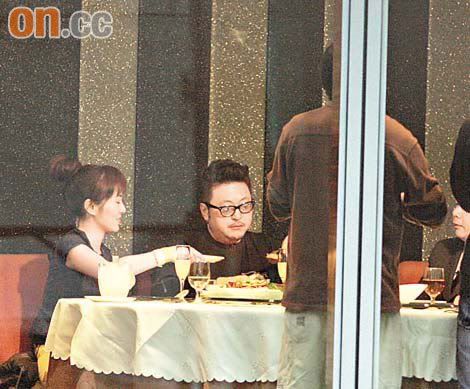 Michelle Ye was a guest at previously rumored boyfriend, Guk Dak Chiu's food show
--------------------------------------------------------------------------------
Michelle Ye lost all etiquette enjoying abalone
Source: Sun Paper
Michelle Ye who is currently busy filming movies was present as guest at a food show, hosted by her previously rumored boyfriend, Guk Dak Chiu. Both of them were at a restaurant at Wan Chai for the shooting. When taking positions, Michelle Ye who is usually courteous began tasting quite a few abalones, as well as other dishes eagerly.