31 Oct 2007 - 'Wong Pai Deui Deui Pung' aired on Chinese TV channel
'Wong Pai Deui Deui Pung' aired on Chinese TV channel
New release will be organized on 4th November at Trump Plaza
Source: World Journal
31 October 2007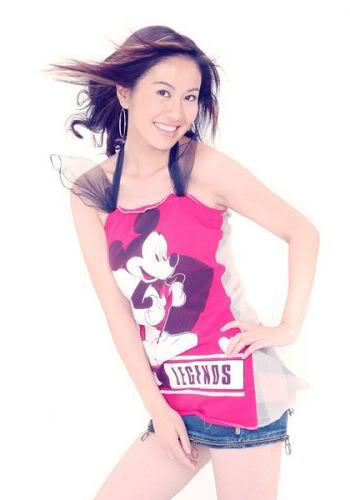 The new show 'Wong Pai Deui Deui Pung' will be organized on 4th November at TrumpPlaza, where Michelle Ye will be present as celebrity guest.
After eight episodes of shows, 'Wong Pai Deui Deui Pung' has transformed from a newly produced local game show into one well known by all. The first four episodes of live shooting has be aired on the Chinese TV channel 73 on the day before last, while the last few episodes will be aired on the Chinese TV every Saturday night at 9pm, audience who will be around the set are all welcomed to support.
The new show 'Wong Pai Deui Deui Pung' will be organized on 4th November at the Trump Plaza. 'Wong Pai Deui Deui Pung' is the first Chinese variety show produced locally in the States, it is definitely the first attempt of its kind. The production party, JLG Entertainment Limited Co. has put in much effort in selecting on screen as well as behind screen crews. The production standard has been increased continuously and they have been getting positive feedbacks from audience. The president of JLG Entertainment Limited Co., Mr. Lam Ka Wing expressed that the initiation drive of 'Wong Pai Deui Deui Pung' was that hopefully besides the usual concert entertainment, they can offer New York people more entertainment choices.
'Wong Pai Deui Deui Pung' offers group activities, games, question and answer session, spontaneous performance as well as lucky draw elements, it is especially popular among the younger generation. 'Wong Pai Deui Deui Pung' not only offers the chance for close distant interaction with celebrities, but also is a game show with the opportunity to win lucrative prizes. Host, Lau Mei Yi expressed: "Let our show bring everyone not merely laughter, but also luck, to bring home, cash, prizes as well as the happy memories back home."
Good shows should not be limited to audience at the scene, it should be shared with friends. Producer party decided to work together with Chinese TV, to air 'Wong Pai Deui Deui Pung' on screen, to allow audience not at the scene to appreciate the joy as well. Chinese TV director, Cheung Tin Lung. Has always been supporting local productions, as for the collaboration with JLG, he hopes to be able to offer more variety to audiences.
The next show of 'Wong Pai Deui Deui Pung' will be organized on 4th November at Trump Plaze. For tickets, please contact 718-886-5595. They have invited Michelle Ye and Gabriel Harrison (Hoi Chun Kit) to partner the winners to play games, accumulating cash prize up to US$3388. Michelle Ye who grew up in New York is the first pageant to who successfully became popular after progressing in Hong Kong, thus opening the trend for overseas pageants to return to Hong Kong for career. This time, she can be said to be returning home, and will be meeting New York audience, she is very happy, hoping audience will continue to support her.
Besides having two teams challenging each other onstage, audience below (stage) will too have chance to go onstage to accept challenges to win cash prize. The host, Lau Mei Yi revealed that, every contestant who goes onstage to accept challenge will at least win US$100 cash. And the highest record in the past month was a US$600 won by a lucky audience.