20 Mar 2008 - Michelle Ye: "Movies + Series + Entertainment", missing out on none
Michelle Ye: "Movies + Series + Entertainment", missing out on none
Source: Tom Entertainment
20th Mar 2008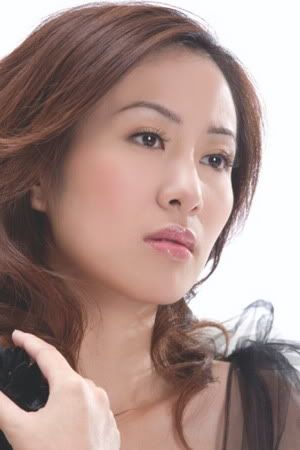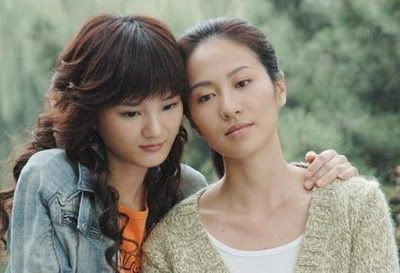 Hong Kong popular actress Michelle Ye is recently exceptionally dynamic in series, movies as well as popular shows. Not too long ago, Michelle lead in series 'Jiao Yi Sheng Ma Ma' and it has started airing nationwide. Last weekend, Michelle Ye was guest at Hunan TV 'Happy', in the show she was bubbly and cheerful throughout, in May, 'Sniper' casting Michelle Ye, Huang Xiao Ming and Richie Ren will also hit the sceen.
TV series – 'Jiao Yi Sheng Ma Ma'
'Jiao Yi Sheng Ma Ma' starring Michelle Ye, Zhang Mo and etc has been receiving excellent viewing points since it was aired. This story is about the background and love-hate of two pairs of mother and daughter, Michelle Ye plays kindhearted elder sister, Jian Xiao Dan. Usually playing strong and determined female roles, she instead plays a gentle and adorable girl here, Michelle Ye used her own most unique understanding and most exquisite acting to solidly portray Jian Xiao Dan's kindness, tolerance and warmth, earning good praises from audience.
Variety Show – 'Happy'
Last weekend, Michelle Ye was guest at Hunan TV's entertainment show 'Happy'. In the show, Michelle entertained everyone with the most cheerful and bubbly manner. As the Hong Kong TV series queen, her acting skills is impressive and could have her tears trickling within 10 seconds, impressing everyone present. Michelle too demonstrated her Crayong Sinchan 'Seahorse mimic', and too danced with Xie Na the 'Tuzki dance'. In comparison with her roles in series, the Michelle Ye in this show was even more adorable and refreshing.
Movie – 'Sniper'
Michelle Ye has not only has achievements in series but is also constantly busy in the movies industry. She has just finished her filming of 'Cha Ji Neui' movie, a collaboration with Eason Chan and Sammi Cheng, Michelle will again act in a new movie with Louis Koo and Richie Ren. Meanwhile the movie 'Sniper' casting Michelle Ye, Huang Xiao Ming and Richie Ren will officially hit the screens in the upcoming May. 'Sniper' is about the friendship and vengeance between two policemen, three gunmen, in the movie Michelle plays
Richie's wife.
From the airing of her series 'Jiao Yi Sheng Ma Ma' , 'Central Affairs', 'Love in the Chambers of Love', etc, it is without doubt that Michelle is very much loved by Mainland audience. On the other hand, Michelle has also got recognition from renowned directors, acting in several movies on after the other. In variety show, we too can watch Michelle Ye, understanding the Michelle Ye outside TV series, the cheerful and natural Michelle Ye. Such an earnest actress it is no wonder Michelle Ye is becoming more and more popular and loved by audience.