Michelle Ye: Parents respect me. Doesn't rush nor force me to get married.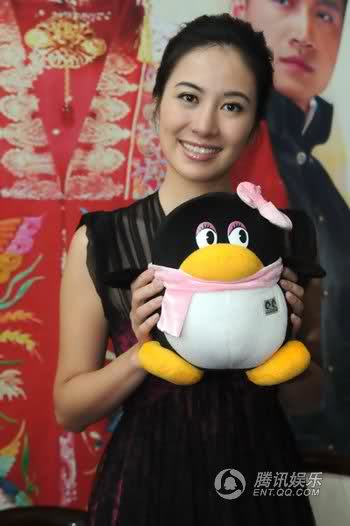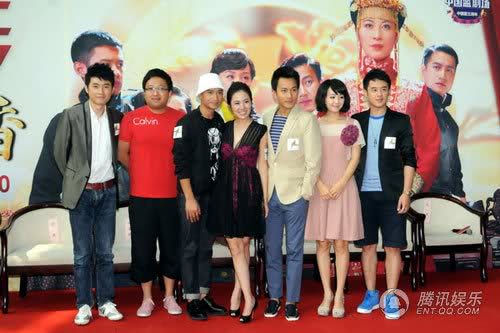 Tranlated by: [email protected]http://michelleyerealm.proboards.com
Source: http://ent.qq.com/a/20110811/000045.htm
 August 11, 2011.
The emotional suspense TV show of the century "Spell ofthe Fragrance" will officially broadcast on Zhejiang satellite TV onAugust 19 (every day at 19:30 for two episodes). That day, Ren Quan,Michelle Ye, Hawick Lau, Mickey He, Xi Xue, and Justin Gao went toHangzhou for a press conference. Soon after the interview, Michellefrankly said she accepted this series without reading the scriptsbecause she trusted the crew's capability to work together. Whenmentioned about marriage, the "leftover woman" Michelle indicated thather parents respected her decision, doesn't force nor rush her to getmarried.
Still accepts the scripts without reading it beforehand.
From"Rouge Snow" to "Schemes of a Beauty", there must be a legendary womanin the show. This time in "Spell of Fragrance", the Hangzhou's leadingrole Michelle Ye, who portrayed two different roles, seemed to beexcited during the press conference when she went back to her"hometown" Hangzhou. It was revealed that Michelle didn't read thescripts before filming, but she expressed, "It's true that I didn'tread the scripts in the beginning because of the relationship I hadwith the crew. I know that they are very professional ever since Iwatched "Schemes of a Beauty", and I really liked their aestheticstoryline and the quality of it. When the series was aired in HongKong, my TVB colleagues also praised their quality to be the bestcompare to the other TV stations." In fact, the production team wasquite good from the works of Hong Kong production team. To be like astylist, you have to use Wu Bao Ling who portrayed Nie Xiao Qian forthe past four generations. You can say the whole team's effort iscomparable with TVB.
Parents respect my wishes, doesn't rush me to get married.
In"Spell of the Fragrance", the two characters Yu Ning and Hong Yu,portrayed by Michelle were being abused, beaten up, and practicallybeing tortured in every scenes. In addition, she was being chased bythe two handsome men in the series. Michelle said she and the twoactors are destined together. Since Michelle went back to her hometownHangzhou for a press conference, she was asked whether to bring the twoactors for her parents to see. Michelle said she already brought theDVD for her grandmother to see, and her grandmother loves both actors.Michelle also said, "I don't think they want me to get married afterseeing the two handsome men. I think they would be surprised then tearup after." Michelle already stepped into the "leftover women" stage,when asked about wanting to marry someone she likes inside or outsideof the industry, Michelle doesn't seem to be in a hurry and said herparents respect her, and doesn't rush her to get married, "Perhaps theyalready have their own life, so they don't consider me to be a"leftover women". Plus, my family follows the Western tradition alittle bit. Ever since living in the states, I've never rushed myselfinto marrying someone. Just let everything come naturally."
Note: Leftover woman: successful career woman who has remained single