| | |
| --- | --- |
| Posted by MYR on July 25, 2011 at 10:22 PM | |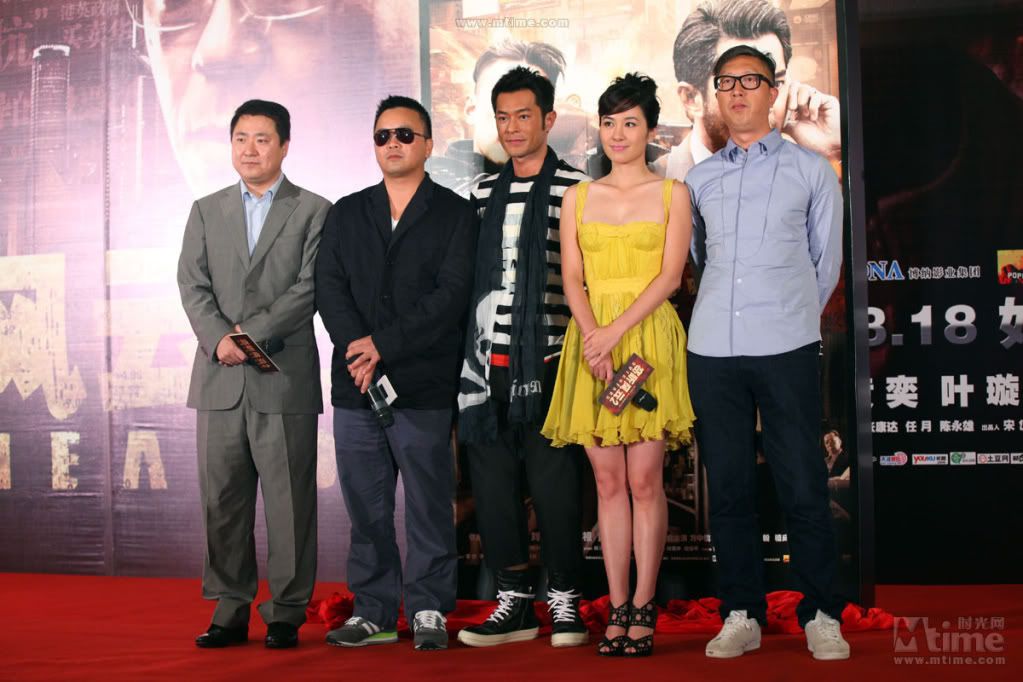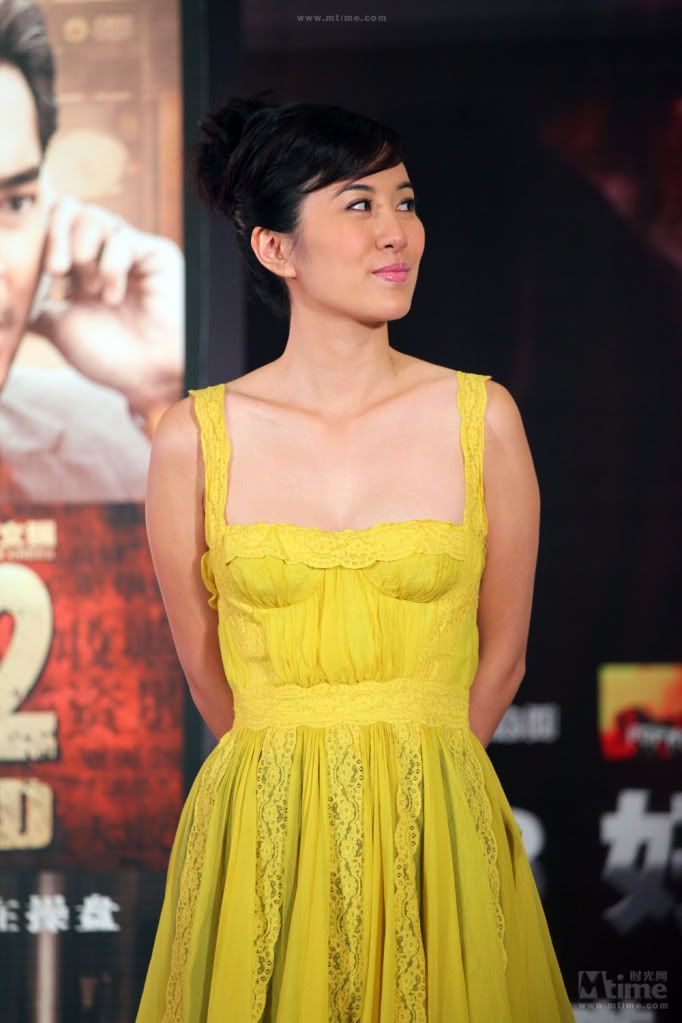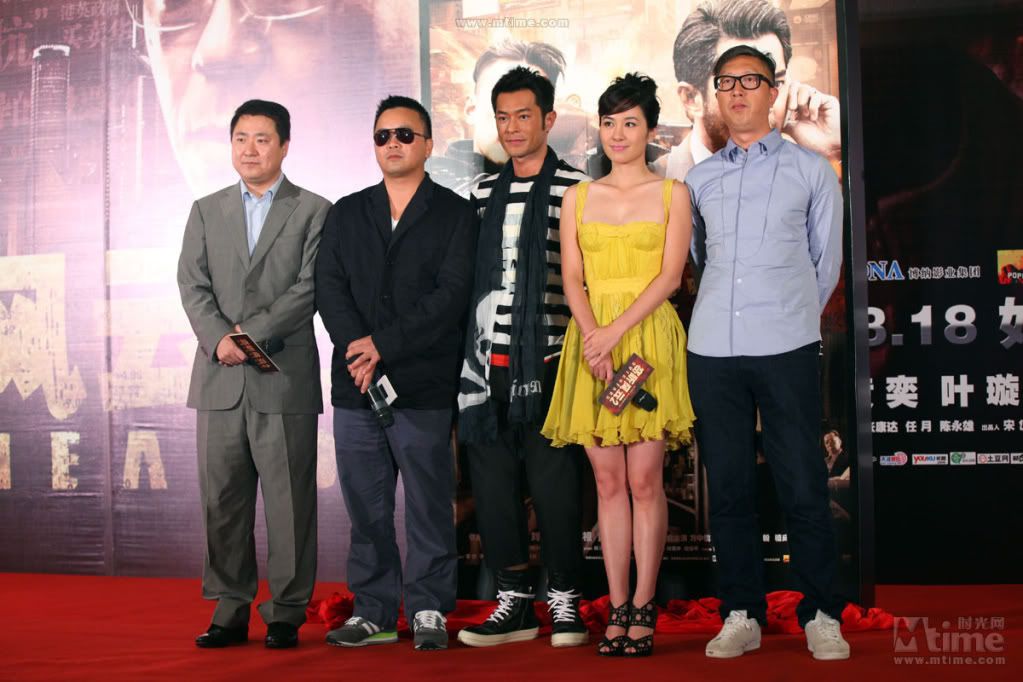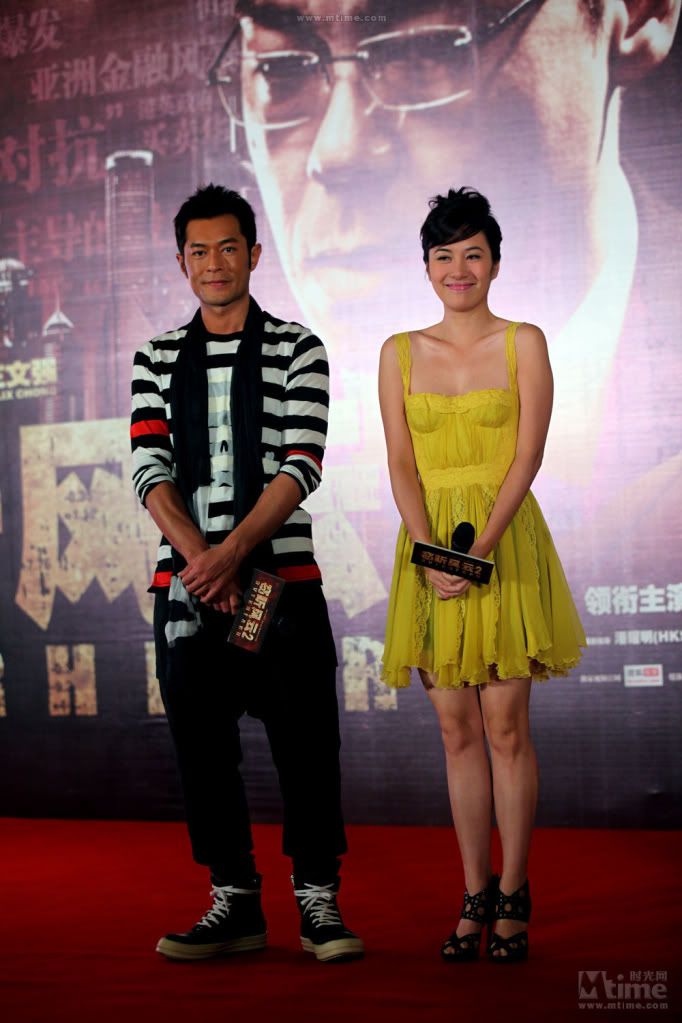 Credits: hktoptenblogspot.com
OVERHEARD 2 (SIT TING FUNG WON 2) yesterdayheld a Beijing press conference. Directors Alan Mak Siu Fai and FelixChong Man Keung led stars Louis Koo Tin Lok and Michelle Ye (Yip Shuen)in attendance. At the press conference, Koo Tin Lok was presented withthe "King of Summer Box Office" title to honor his appearance in theMainland summer slot for the third year in a row and making over 100million over two years at the box office. Goo Jai even had the nickname"Summer Vacation Koo".
Koo Tin Lok was ratherexcited when he received his title. He joked that he could finally be"crowned". Later he said that the real "kings" should be the entireOVERHEARD 2 cast and crew. Yip Shuen and Goo Jai in the film played acouple. Yip Shuen praised this husband as very "handsome"and a great actor. He truly deserved that title of box office king. Shehoped to one day benefit from him and become "the queen of the boxoffice".
As for which of the three leadactors' performances were the most satisfactory, the directors said,"(Danie Wu) Ng Yin Cho, Koo Tin Lok and Lau Ching Wan actually havevery different acting styles. OVERHEARD 2 gave them the most room toperform so their acting bug could have its fill. I like the three ofthem very much, they all are veteran actors with plenty of experience.During the shoot communication was particularly smooth, so thecollaboration was great."
Goo Jai has been making one movie after another in recent years, but he said that later he would be interesting in working behind the scenes and next year he will have a new direction. Would Goo Jai want to direct or produce a film? He joked, "Props!"