21 Dec 2008 - Admits coincidental meet leads to rumors, Michelle Ye carefully schemes for rich bachelor
Admits coincidental meet leads to rumors, Michelle Ye carefully schemes for rich bachelor
Source: Apple Daily
21st Dec 2008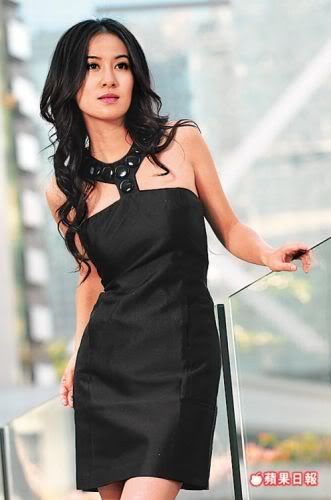 Michelle admitted that she has double personality, the demanding one in her career, yet she not so in relationship.
Michelle Ye has been rumored with Zhang Mo (left), Zhang Guo Li's son, netizen exposed them to be together in Hong Kong Disneyland. Jiao Yi Sheng Ma Ma series photo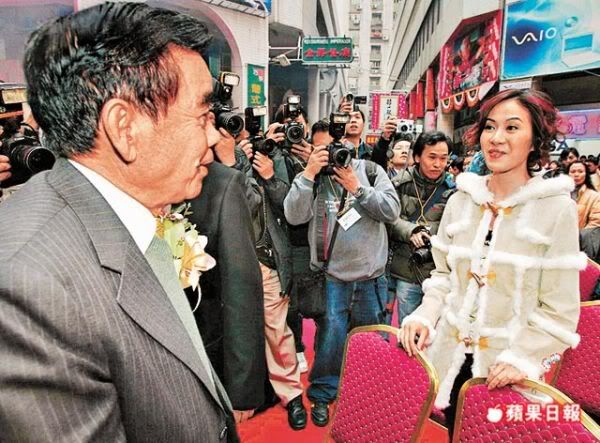 Michelle's friends are either rich or famous, among them is her godfather, Zheng Yu Tong (left). Info photo.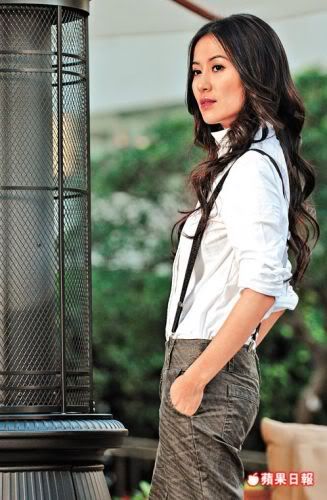 Michelle expressed TVB is a good place of training acting skills, she thanks the years of training of basic acting for her progression into big screen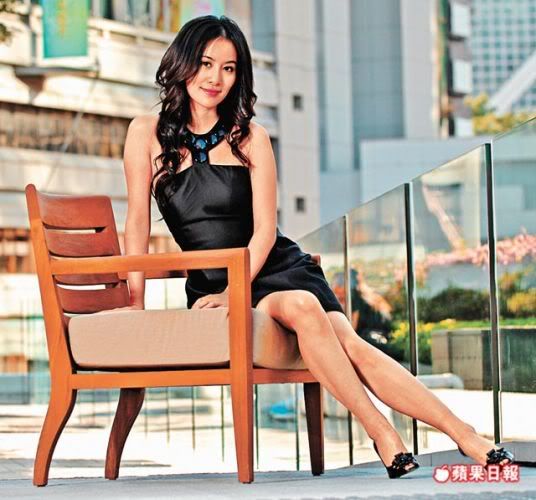 Michelle mentioned the turning point of her life when she followed her father to states for a new life at the age of 13.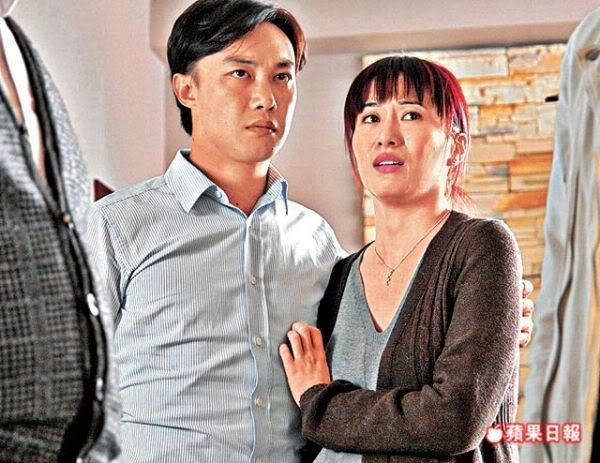 Michelle with Eason Chan in recent movie 'Lady Cop Papa Crook'. Movie scene
Michelle Ye, her name is often associated among the wealthy, first was 'Shell King', Chan Kwok Kiong, then Zheng Yu Tong, and the latest and hottest is the relationship rumor with Zhang Mo, son of famous Mainland actor, Zhang Guo Li. Being consistently surrounded with rumors with the wealthy and famous, it becomes suspicious that this is intentionally schemed. Although Michelle herself believes in coincidental meet, once she meets her target, she will work towards it, and it seems she is quite progressive in her relationship.
In the entertainment circle, the 28 years old Michelle Ye becomes the most popular rumor queen, her rumored boyfriends are either rich or popular, in 2005 she was exposed to be with 'Shell King' Chan Kwok Kiong in a night pup in Beijing. On the Christmas eve of 2005 she was seen dancing intimately with Zheng Yu Tong, and this year's (2008) July, she was again exposed to be with Zhang Mo, son of a famous Mainland actor, Zhang Guo Li. She was seen to be on an outing with Zhang Mo in Hong Kong Disneyland. In an interview the day before, she insisted she is more rational, she let things take the nature's course, when asked about relationship, she said: "I'm very demanding in work, but not in relationship, I separate the two very clearly."
Determined to achieve goal
Michelle expressed that after she entered Wellesley college with high scores, she took political science as it was a popular faculty in the college. She agreed to participate in pageant as she wanted to take a vacation in Guilin. However, after entering the circle with her pageant title, she was not too social yet kept being exposed by media to be socializing with wealthy and famous icons, although they were said to be coincidental meets, yet it might as well have been schemed, it is not hard to see the motive behind.
To this, Michelle said: "I'm not sure if others live this way, its when the things come to me, and if I decide to achieve it, I will put my best efforts to achieve it, but if you don't ask me to do so, I'm quite indifferent too, it doesn't mean I must achieve a certain target, to live one's dream under the influence of fate, there will be no dilemma."
About friends around her are all important icons, Michelle said: "I'm very tomboyish, I'm weigh loyalty heavily, I'm there for friends more than they are for me most of the time, treating friends with a fair and just attitude, I'm not bias towards either the rich or poor, successful or not, but media only focus on famous icons, most of my best friends are not famous people."
Michelle is never short of rumors, she cries for justice: "Most of the rumors, there basically are not even one true one, true ones will not be discovered by you (media), this is a protection and respect I must give my friends." However, she did mention on three true relationships she had, yet did not disclose further on which three.
Recalculating, it has been three years since Michelle signed with Media Asia. From a popularly promoted fa dan with TVB to the current quiet and still career progression, she confessed she has never regretted, because she has always bee walking the path she desires.
Thanks TVB's training
Michelle said: "I left TVB to film movies, in TV (series) it is more compact, we need to film a lot of things in a very short time, thus it is naturally we can't be as detail to portray a certain role. I want to do something more solid, which is movie. The screen of TV is not as big, we can pass through without being too precise, movies however have very big screen, everything is scrutinized in detail, it does require a higher level of performance."
Discussing of her recent collaboration with Eason Chan and Sammi Cheng in the 'Lady Cop, Papa Crook' movie, Michelle said: "During the LCPC filming, there was a crying scene, it was about me getting the news of my son being kidnapped, and I broke down. After filming, I was reapplying my make up when I heard someone laughed, it was because 20 seconds before I filmed that scene, I was joking around with some of the crew, thus the audio tech told Alan Mak "She can't do it (cry)", Alan Mak bet with him 100 bucks that I could, and so he won. How did I do it? It actually comes from the accumulation of practice from the past, I am easily absorbed and feel the role's emotion when I read the script, I also thank TVB a lot, it is my first mentor, that's why most people say people from TVB are of good quality."