| | |
| --- | --- |
| Posted by MYR on January 19, 2008 at 10:32 AM | |
19 Jan 2008 - Michelle Ye films new movie, plays husband and wife with Eason Chan
Michelle Ye films new movie, plays husband and wife with Eason Chan
19th Jan 2008
Source: Takungpao
Michelle Ye was at ATV yesterday for the shooting of the show, 'Din Si Fung Wan Ng Sap Nin' (rough translation: The Times of TV – 50Years). Michelle who has not appeared for quite some time revealed that she is recently busy filming for movie 'Cha Zi Neui'. In the movie she plays Eason Chan's wife and has a son of 7 years old. She also has some scenes with female lead. When asked how Sammi's recent condition is, she said Sammi is very fine, everyone had a happy collaboration. The only thing was Eason and her has quite several crying scenes. She also praised the child actor in the movie is very smart and not hard to handle at all.
For the upcoming Chinese New Year, Michelle will have 3 days of holidays, she plans to go back to Hangzhou to her family, but is also worried the time might be too rushing. She expressed that she will go home to Hangzhou at least once or twice a year. Recently, she is busy promoting 'Central Affairs' because the series is just aired in Hunan TV. She will also be filming a TV show 'Kuai Le Da Ben Ying' (roughly translated: Happy Camp), and another movie will follow after that.
When asked if she had the chance to date recently, Michelle expressed, she is actually quite busy, because there is a lot of preparation to be done when filming a movie, but she is happy that she has eight hours of sleep everyday. Reporters pointed out that she did not appear in countdown party this year, she said that she was attending a private party. When asked if she has not seen her God-father Zeng Yu Tong for long? She replied: "Not really, but I can't reply to personal questions here."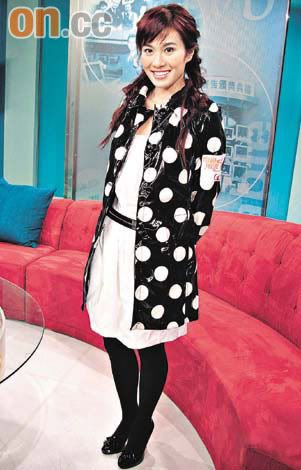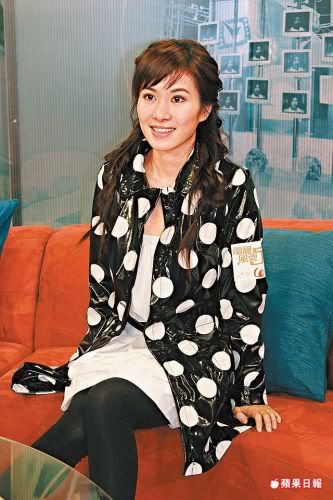 Pic: Michelle Ye is busy recently and has no time to date