| | |
| --- | --- |
| Posted by Kim on March 1, 2008 at 11:25 AM | |
01 Mar 2008 - Frederic Ambroisine begins filming new production of Milkyway Image, 'An Sha' 《暗殺》
Frederic Ambroisine begins filming new production of Milkyway Image, 'An Sha' 《暗殺》
Source: 講。鏟。片
1st Mar 2008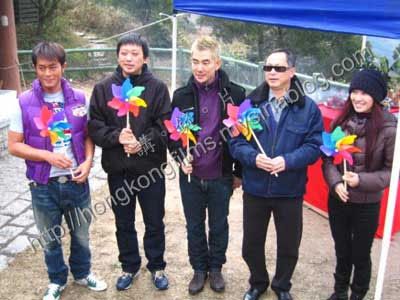 Just as Frederic Ambroisine's 'Jun Ji' officially airs next week, he will collaborate with Johnny To in a new production 'An Sha' (direct translation: Assassination) which has started shooting since the end of last month.
Recently, Frederic has a diverse manner of collaboration: He has worked with Joe Ma Wai Ho for 'Love Battlefield' (愛‧作戰) and《追擊8月15》, he has also worked with Leong Tak Sam for movies such as 'Dog bite dog' and 'Jun Ji'. He has also joined Milkyway Image (HK) Ltd. Last year, and has since participated in a variety of the company's events.
The shooting of 'An Sha' has yet been covered by any of Hong Kong's media, while the rough picture is as the photo above where male lead is Louis Koo, with director Frederic, Richie Ren who has dyed his hair blond, producer Johnny To, while the female lead is Michelle Ye. 'An Sha' was initially scheduled t begin filming last year, where Richie even went dieting for this current character, but as the script was still incomplete, it was postponed a year. Richie expressed that he is an assassin in this film. To date, there is no official news on 'An Sha', but knowing the tradition of To (Johnny), there may be some visit to the filming sites.
From the title of the movie, there seem to be some similarities with past productions of Milkyway Image (HK) Ltd. such as 'Running Out of Time' (暗殺) and 'The Longest Night' (暗花), so will the approach (theme) bear any similarities to both the films? No doubt this production will be much anticipated by all.