30 Apr 2008 - Next #947: Michelle Ye chooses to smile
Michelle Ye chooses to smile
Source: Next #947
Michelle Ye who was once very popular and much taken care of by countless of 'uncles', lost her status in Hong Kong due to her arrogance - acting as the big sister, thus offending others.  She was then forced to take her career to the mainland.  After disappearing for an entire year, last year, she finally got the chance to film Dante Lam's Hong Kong production 'Sniper', but little did she know the photo scandal of Edison Chen caused the movie to delay in release.
Unfortunate as she is, Michelle's personality is still unchanged.  Last Wednesday (April 23rd), when 'Next' reporters bumped into her at Mongkok, she was filming 'Assassins' (An Sha). 
During the rest time, Michelle took the opportunity to join director Cheung Pou Sui, and rubbed his shoes with more than enough polish.  Director Cheung seemed to accept it well, and laughed very happily. 'Next' reporter greeted her and went over with much friendliness to take photos of Michelle Ye but she instead frowned and even turned away to avoid the camera focus.
It was not like she didn't have any make up, or that she was not dressed up, Michelle's such supercilious attitude is definitely the reason her career has 'capsized'.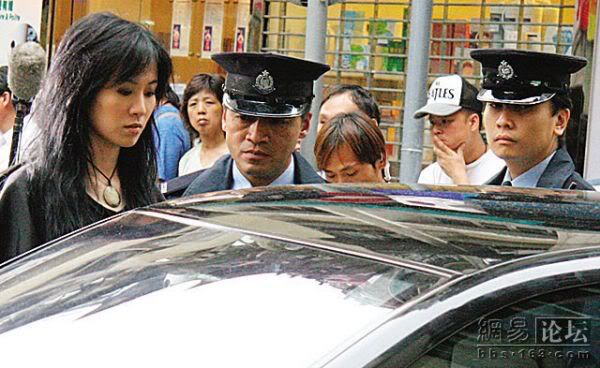 This scene is about Michelle going to a workshop to fix her car.  As her car was supposed to break down in the middle of the road, she will be driven away by the policemen. Even for such simple task, Michelle as usual put up her 'sister' face, her expression was even darker for the two policemen.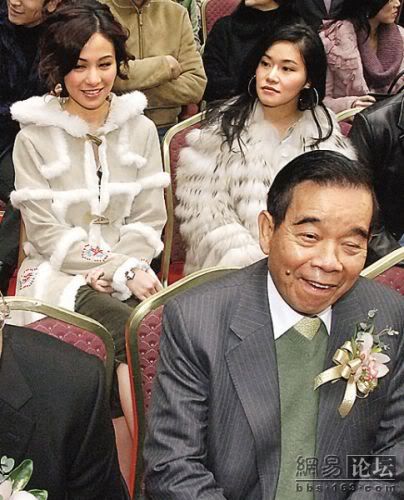 Michelle seem to not have any contact with her Godfather Zeng Yu Tung.  Uncle Tung earlier on revealed that his Goddaughter fussed for diamond: "She did not fuss me, but she fusses another person, but I can't let you guys (reporters) know (who)."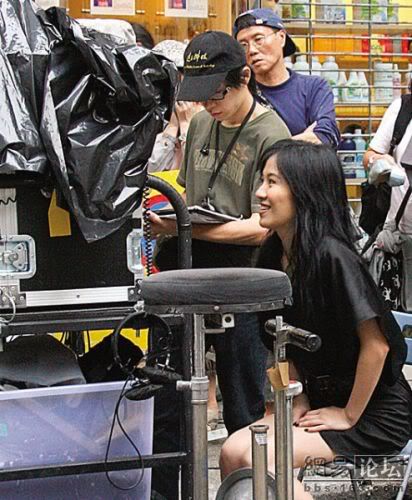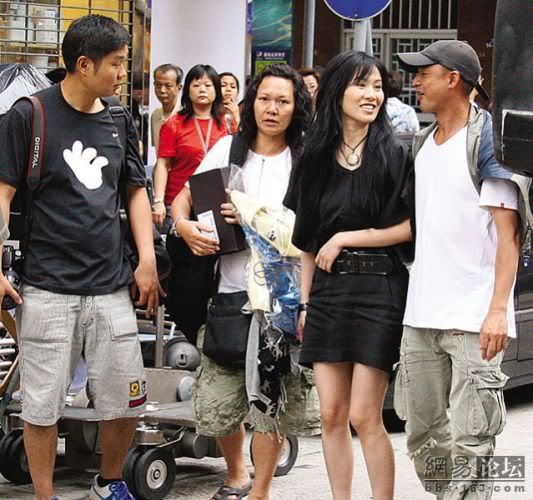 Watching the playback, Michelle seemed to be chatty with the crews who surrounded her, she also seemed to have good relations with all the back stage crews, her 'dark face' power it seems is only applicable to a selective group people.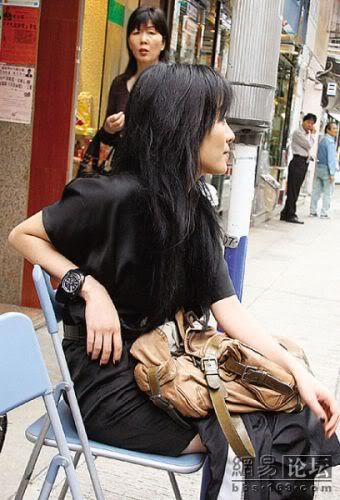 'Next' reporters went over to take photos, Michelle who has a jacket draped over her hips turned sideways.
Michelle, smiling and chatting to Director Cheung.