| | |
| --- | --- |
| Posted by MYR on December 1, 2009 at 10:48 AM | |
Source: Sina Entertainment
1st Dec 2009
Series Photos of 'Legend of Lady Yang'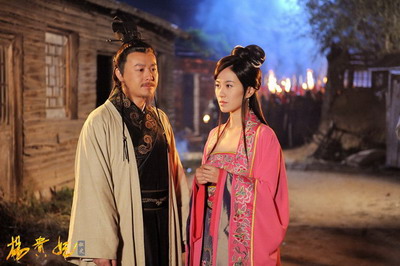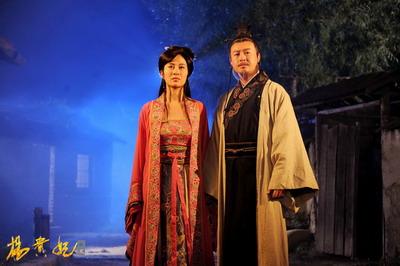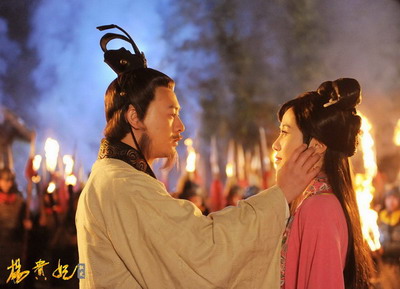 'Legend of Lady Yang' which is currently being filmed rapidly is coming to its completion soon. The series gathered actors of three lands and also casts reputable actors of three nations – China, Japan and Korea, the series is expected to bring audience a variety of eye candy. Besides the love of Li Longji with Yang Yuhuan (Lady Yang) and Gao Xianzhi with Xie Aman, Yang Yuyao, Lady of Guo by Michelle Ye with Yang Guozhong by Cheung Chungman also depicts the most tragic love story in the series.
Long Xiaogang's 'Legend of Lady Yang' will bring you the most interesting version with a collection of the most refreshing casts. Meanwhile, Michelle Ye and Cheung Chungman's performance will surely be most memorable for audience.
In the records of history, Yang Yuyao 'hates cosmetic colors, faces the Emperor with the slightest make up', because of her natural beauty and elegance, she normally does not put on makeup. In the series, she is a lively, open, and intelligent. After her love at first sight with Emperor Tang, she became the most favorite among the Chamber of Imperial Cocubines, the only woman who is able to win the Emperor's favor over Lady Yang among the three thousand beauties. Meanwhile she is a passionately romantic icon, one who's willing to sacrifice life for love, it was most unforgettable when she suicides for the love of her life, Prime Minister Yang Guozhong.
As compared to Li-Yang's love, Yang Yuyao and Yang Guozhong's love is definitely far more poignant and tragic.
When discussed of this 'past', Cheung Chungman expressed, this story is indeed very touching. His partner Michelle Ye, is a very professional actress and adapts to him very fast.