| | |
| --- | --- |
| Posted by MYR on August 16, 2014 at 4:10 AM | |
14th Aug 2014
Source: China News Online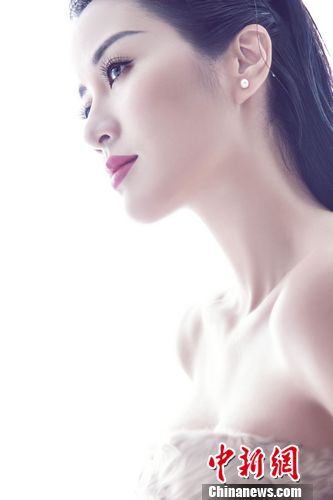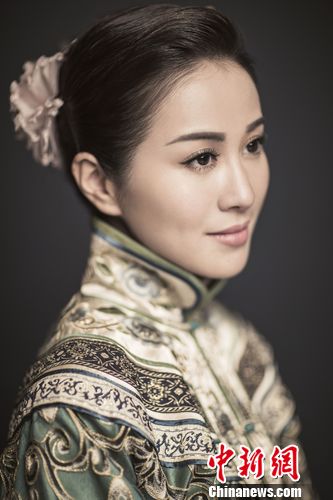 Recently, 'Eastern Battlefield' series starring Michelle Ye has just completed filming, when she participated in the shooting of a celebrity reality show 'Nv Shen Xin Yi' (Goddess' new clothes) which will soon be aired on Dongfang channel. Her packed schedule is taking a toll on her health where it was said that Michelle was having high fever on the night of 'Goddess'' shooting, and nearly fainted on set due to fatigue, but she persisted to continue to complete the shooting.
The crew of 'Goddess'' revealed, "Her body temperature was as high as 38.9 degrees Celsius , and nearly fainted on the set, thus we advised her to see a doctor and have a good rest, but she was very understanding towards the show's crew and has a professional attitude to insist on to shoot the remaining of the program before going for a rest. True enough, she stood to her words, and her performance was not compromised in any way, this earned everyone's recognition and respect."
Michelle's crew expressed that due to lengthy continuous work schedule recently, her immune system has deteriorated. Prior to the shooting of the show, Michelle has been working overnight, thus during the night of the shooting, she fell ill. After the shooting yesterday, she finally went to the hospital where the doctor diagnosed her with a virus infection and throat inflammation as well as high fever, and she was requested to be hospitalized for close monitoring. "After intensive medication and some drips, Michelle began recovering, and will not delay any filming progress."
This is not the first time Michelle Ye persisted to continue working despite her illness. Earlier when she was filming 'Eastern Battlefield', she often continued filming with 40 degrees high fever to avoid delaying filming progress, causing much anxiety and sympathy from the crew.
It is said that Michelle Ye's participation in the 'Goddess'' show is about a contest of fashion among the Goddesses. In the show, Michelle appeared and posed as a unique goddess 'female warrior'.