| | |
| --- | --- |
| Posted by MYR on December 13, 2011 at 3:35 PM | |
Source: Mingpao
December 3, 2011
Translated by aZnangel @ http://asianuniverse.net/forums/
Michelle Ye and Mainland actor Ethan Li gets mushy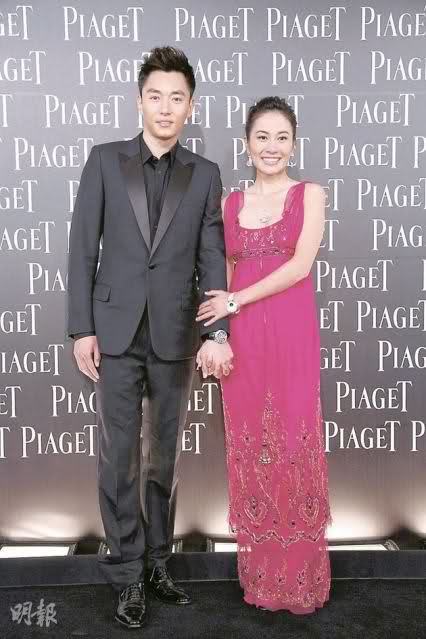 Michelle Ye and Mainland actor Ethan Li gets mushy in public, but denies dating
The other night, Michelle Ye and Mainland actor Ethan Li arrived together hand-in-hand, in matching outfits and shiny jewelry to PIAGET's banquet in Beijing. The two were very matching in every aspect. During the interview, the two would often glance at each other, hold hands and laugh, just like a passionate pair of lovers. However, they both denied to being in a relationship. Michelle was first to explain: "We are not dating, just friends! We have been shooting new series The 9th Widow in the past three months, so we are very familiar. (Is there a chance to develop further?) In terms of work, there is a lot of opportunities."
Although Michelle and Ethan both denied to the relationship, they still did not avoid praising one another. Ethan smiled sweetly: "She is a very good boss and a good actress. She the Goddess in the hearts of the people that like her and she is my Goddess!"
In the past, Michelle had many rumors, but she still stressed that she's single. Although she knows Ethan very well and has created lots of sparks during the collaboration, she seems to be holding back in her relationships. Michelle said: "If I really am dating, then I will make it public, but I'm not dating anyone at the moment. He (Ethan) has a very good personality. (What is he missing?) I'm not telling you! (Is it because he's not wealthy?) I love him more than those wealthy men!" The two were publicly expressing words of love, their relationship seems quite evident.